Retail distribution for the world's most exciting sport games
Brookline is a young retail distributor that only works with the world's most exciting sport games. We distribute our products throughout Europe from our large warehouse in Apeldoorn (the Netherlands). Brookline has its origins in our enthusiasm for unique, active team sports. We only bring onto the market the games we're excited about ourselves, because in our opinion, we think Europe should have the opportunity to get to know these special (and addictive!) sports. Our entire service is geared towards this goal.
More than just distribution
Not only are we a reliable distributor, we also function as a brand ambassador, marketer and consultant. Our customers are retail organisations focused on sport and recreation, as well as those that operate in education and the tourism sector. They can count on rapid delivery and a whole host of extras besides. We strongly believe that we and our customers can increase and broaden awareness of the brands that we deliver. We want to inspire consumers and introduce them to the world's coolest sport games, and we support the retail sector in achieving this objective.
Benefit from our experience
While Brookline is a young organisation, we already have more than 30 years' experience in retail distribution. We know the market, know which trends are on the rise, and choose only the world's coolest games. This makes Brookline a valued partner in the sport retail sector and in all other branches that work with appealing sport and game products.
Bas
Eindbaas
bas@brookline.nl
+31 682 697 518
Tom
Marketing Director
tom@brookline.nl
+31 683 660 036
Erwin
International Sales Manager
More about Erwin
Determined and committed to bringing the latest, coolest sports games to the European market ever since Brookline was founded in 2020. Brookline's strategy and plans just spoke to me immediately and I wanted to be a part of it. Preferably in a role that suits me best: sales. And in the role of International Sales Manager that's certainly the case. I can be there for our customers on all fronts, not only as a point of contact but also as a sparring partner.
Dealing with different people every day and building valuable relationships are what make my job so enjoyable. Having so many years' experience in sales certainly helps in building those relationships, but our sport brands make it even easier. When I first visit a customer with Spikeball, KanJam or YOU.FO, everyone is immediately enthusiastic, which isn't so strange because I play regularly too. And once they're enthusiastic, we can get down to business!
Jill
Back-office / marketing
Sylvia
Back Office Manager
More about Sylvia
My colleagues and I work together to fulfil the wishes of Brookline customers. I'm always ready with a smile to help our customers in Germany, Austria, Switzerland, the UK, Ireland and Eastern Europe. I hope they can sense my smile and enthusiasm over the phone. What makes me so enthusiastic is a satisfied customer. The variety in my job and the cheerful team I work with really appeal to me, especially because we try and get the best out of each other. At my job interview, I felt we clicked within five seconds, so that was a clear sign I was in the right place.
In my spare time, I am a proud mother to Alexander and wife to Edwin. I enjoy walks and you'll find me at the gym around four times a week. Whenever I get the chance, I go travelling. Whether it's hiking along the River Liffey, watching the sunset in Croatia or enjoying a glass or two of wine on the Ramblas, I love all that! In fact, I found wine so interesting that I recently embarked on a course to become a vinologist.
Ivo
International Sales Manager
More about Ivo
AKA: God, Him, The Lord, GOAT, Sir.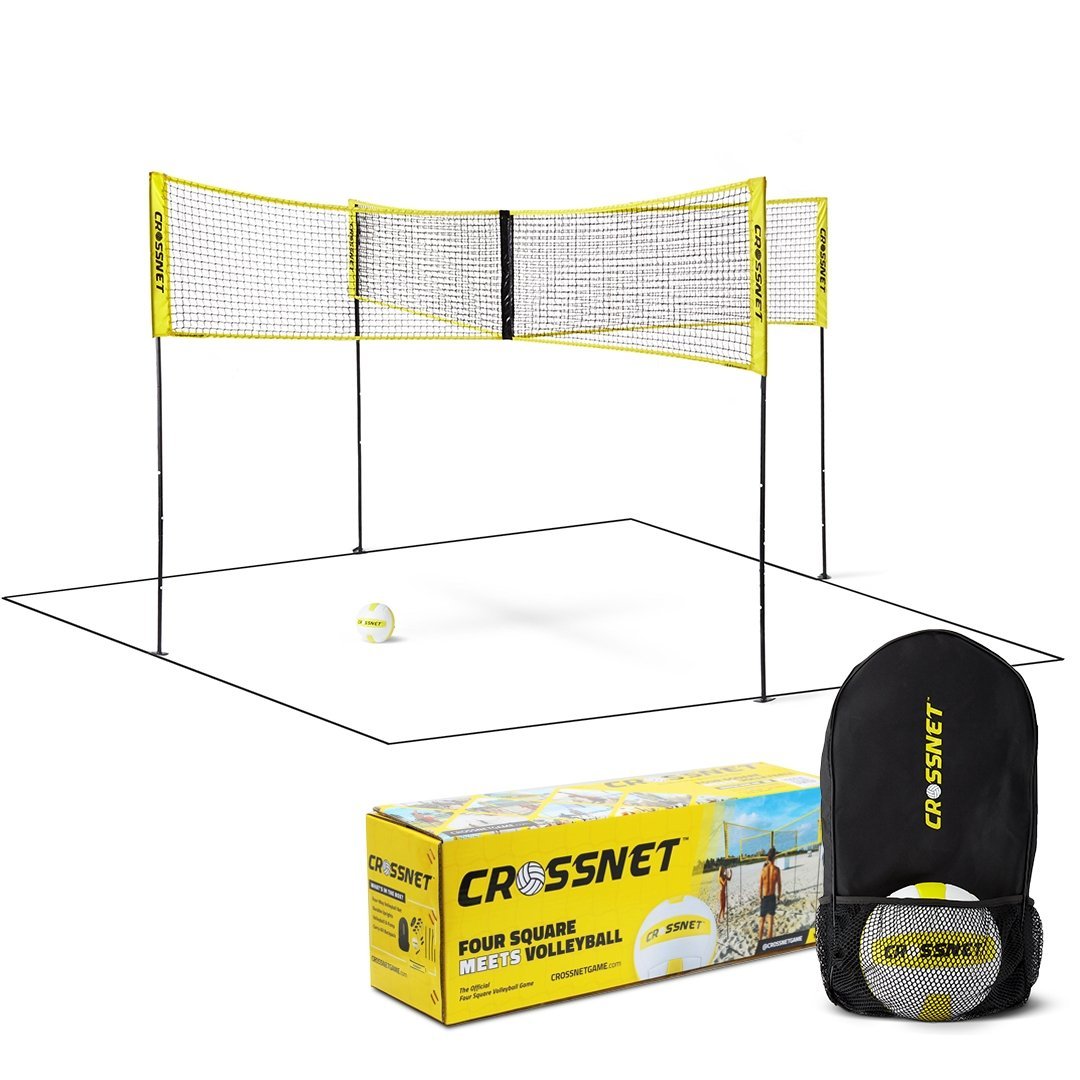 New brand!
CROSSNET
Think volleyball and then think again: with four squares. CROSSNET is literally game-changing as the world's first four square volleyball game. The Miami-based brand is recognised as one of the fastest-growing fun sports brands and is sold in over 1,500 locations throughout the United States. Recently the brand also launched a CROSSNET Soccer edition. Distributed to retailers in Europe by Brookline.